Cursed Treasure Level Pack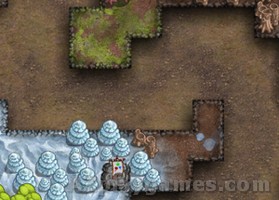 Play free Cursed Treasure Level Pack game on the website azplaygames.com. You play as an evil warlord who will not stand by and let anyone steal their valuable treasure. Your mission is to set up towers to block and destroy any and all incoming guys. Make sure you have at least one treasure left at the end of the round and you will win.
You choose from 6 different tower types and a number of different upgrades for each tower. Use strategy to find out which towers to build, when to build them, and where to place them. Fight until the final tower collapses and win the Cursed Treasure Level Pack.