3D Air Hockey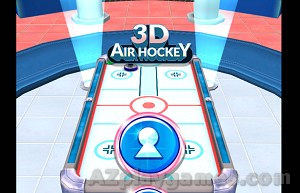 3D Air Hockey in the three-dimensional version gives hockey players who don't want to be cross-checked on their way to the field. When you play 3D Air Hockey, it's all about shooting, no penalties, and hattricks for everyone, no skating required.
3D Air Hockey game is based on realistic physical properties. Using your paddle to shoot air at the opponent's target, you can use any part of the table to do that including all sides.
You can completely control the 3D Air Hockey game, choose the limit of winning points or limit the playing time. Choose your opponent's difficulty level if you play against AI or play against friends.
How to play
Hold the left mouse button on the paddle to move it