Basketball Stars 3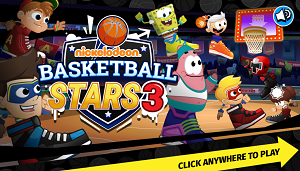 Basketball Stars 3 is one of the attractive basketball games. Coming to Basketball Stars 3, players will have the opportunity to reunite with famous cartoon characters when they are acting as professional athletes.
Choose your favorite character and compete in a number of modes, from a quick match to the all-star challenge. And you will join these superheroes to compete in the extremely fierce professional basketball tournaments including the most fierce opponents.
Try to fill your dunk meter to do a mega dunk, which is a great dunk guaranteed to score. You can also collect spawning power during a Basketball Stars 3 game match.
How to play
Left or right arrow to move
Up arrow to jump
Space bar to hit opponents, shoot balls and activate mega dunk