Bouncy Dunk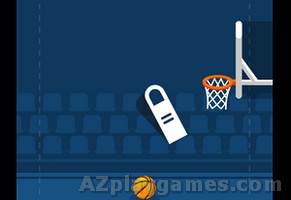 Bouncy Dunk has quickly become a favorite online game. An arcade basketball game that tests your hand and eye coordination, in which you have to try to score as many baskets as possible.
The balls will come from different directions and you need to put them in the basket. There are many unique challenges for players to perfect their skills.
As you progress, you can unlock 24 stronger new basketball balls and take on different challenges. The longer the score, the hotter the ball will be. Bouncy Dunk game is fun, free, and ready for every player, this is a sports game with a difference.
How to play
Use mouse