Boxing Rampage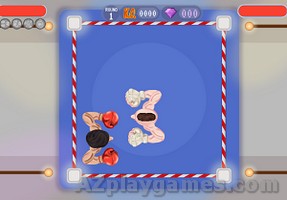 Boxing Rampage is an exciting and challenging boxing game in which you must try to beat different opponents to become a boxing champion. A retro-style boxing adventure with a science fiction theme.
Create your own custom boxers and traverse galaxies fighting robots, aliens, and cyborg inside the ring. You can use countless different combos like side punches and top lane.
Whether you can become a champion galaxy or that is just a pipe dream. Let's play the Boxing Rampage game and show your strength.
How to play
WASD / Arrow: move
Left-click, JX: left punch
Right-click, KC: right punch