Extreme Asphalt Car Racing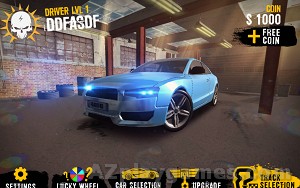 Extreme Asphalt Car Racing is one of the great racing games with high-speed gameplay, realistic graphics, and many attractive prizes. Your car automatically drives, and all you need to do is skillfully control it to defeat your competitors with other riders.
In Extreme Asphalt Car Racing game, you will face a series of exciting races competing with machines or with other players. Collect the bottles you find so you can accelerate incredibly. The more money you earn and use that money to upgrade.
Your car can be upgraded and the colors, tires, and stickers change to your liking. Extreme Asphalt Car Racing has 5 modes available, all you need to do is choose a mode and start racing.
How to play
AD or left/right arrow to steer
S or down arrow to brake
Shift to use nitro