Extreme OffRoad Cars 2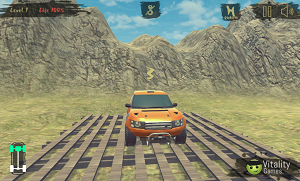 Extreme Offroad Cars 2 is the sequel to this exciting driving game. This game brings everything great to the original and adds some exciting new tracks to test your driving skills.
Extreme OffRoad Cars 2 game brings a fun offroad ride in your 4-wheel drive vehicle. Go through seemingly insurmountable terrain. You will experience one of these many special offroad vehicles and enjoy the adrenaline ride through the hardest parts that this truly hostile area has to offer.
How to play
Left-click Z + to attack the winch
C to pull the car
X to release cable
Switch to all-wheel drive converter
WASD key or arrow to drive
Space bar to use handbrake