Football Runner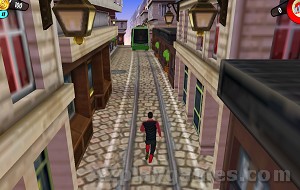 Football Runner is a game in which you must try to reach the highest score by collecting balls and dodging defenses!
Coming to the game, you will feel like a professional footballer collecting the ball and dodging scary defenders. clever as well as smart to be able to fulfill his role well. Are you ready to challenge defenders and achieve the highest score?
How to play
– Click on the screen to jump to the guard
– Collect ball to earn extra points.
– Alcanza highest score