Grindcraft 2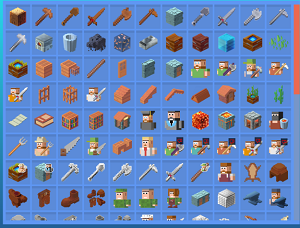 Grindcraft 2 is a cool idle clicker game based entirely on the popular Minecraft.
In this game, you will start by punching wood and creating planks and stick with it. Your mission in the Grindcraft 2 game is to cut down tinder and my other useful stuff as you manage your resources, collect different sorts of materials like wood, stone, or gold and manage your resources to craft items as pickaxes, hoes, and swords so you can start gathering and crafting other items.
Select an element from the world of Minecraft and produce it to help you build even more features. Combine resources to create the full range of Minecraft materials, tools, weapons, and structures. Unlock new items and all of the worlds to become a Grindcraft master.