Head Sports Football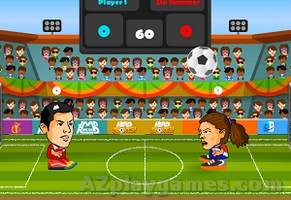 Head Sports Football is one of the best football games ever produced. This game is very popular among soccer game fans. The game offers a completely unique style of play where you have to use your head instead of your feet to play football.
How to play
After you specify the 1st and 2nd player type, press the "Space" key to start the game.
Control Player 1 with the "W, A, S, D – Space" keys
Player 2 controls with "Arrow – P" KEY as in the first version.