Lambo Drifter 3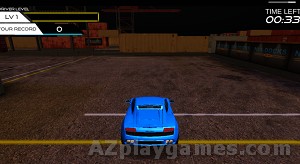 Lambo Drifter 3 is a Lamborghini racing game with unique races that will definitely not disappoint you. Play Lambo Drifter 3, choose the model you like, and go through the arrangement paths. Accelerate and master the speed in three dimensions.
The race between stylish players is fierce. You will be present with a new Lamborghini hard and superior speed. But to drive the car successfully is not easy.
No other means, no traffic rules in Lambo Drifter 3 game. Just show your nice driving skills for a specified time. Try to get the highest score by going as far as possible. These points can help you unlock more levels.
How to play
WASD or Arrow = move
SPACE = brake