Maserati Gran Turismo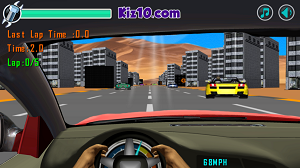 Maserati Gran Turismo is a 3D racing game that promises to bring you very interesting experiences. Coming to Maserati Gran Turismo, you will have the opportunity to participate in a very professional car racing tournament with the participation of many famous riders around the world.
In Maserati Gran Turismo game, you try to show your superiority of driving skills to overcome all opponents to win the championship. After each race you complete, you will earn cash that you can use to improve the quality of the vehicle. Lots of thrill for all driving game fans.
How to play
Use mouse