Paper Racers Boomerang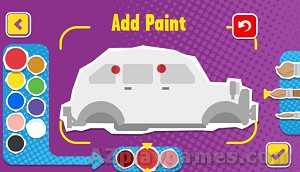 Paper Racers Boomerang is a great cartoon racing game. In the game, you will choose your team, create and decorate your car and then race with Scooby, Bugs, and other cartoon favorites. Can you become the ultimate racing champion? This tournament also features Scooby-Doo, Bugs, Duffy ducks, and many other cartoon characters. Let's play Tom and Jerry game racing paper car and help your couple win!
How to play
Your task is to finish first in the races to win.
Use the Arrow keys to control the paper car.