Pocket Hockey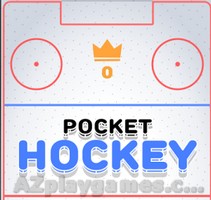 Pocket Hockey is an arcade-style table hockey game to make the disc into a successful hole.
Avoid obstacles when you try to put the disc into the target. Escape the walls to get bonus points when you try to score as many points as possible. If you miss the hole then it's game over. Keep coming back to your puck around the board in this hilarious aerial hockey game.
How to play
Left mouse button to boot the disk.