Pool 8 Ball Mania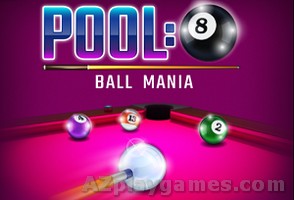 Pool 8 Ball Mania is an online billiard game using standard rules. Take turns while you play against another gamer or computer when you try to put striped or solid balls into your pocket. The first player to remove all their balls from the table and take 8 balls into the bag will win.
Classic eight ball pool for your phone! Play against a computer-controlled opponent or against a friend. Enjoy realistic ball physics and dynamic gameplay. Focus and use aiming help to shoot the most accurate shots.
How to play
Use the mouse to aim your pool cue.
Left-click and hold to determine the power of your photo.
Left-click to hit a ball with your cue pool.
Similar games