Skidding With Mr. Bean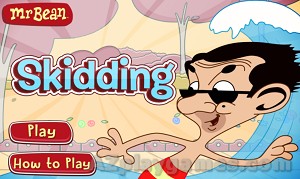 Skidding With Mr. Bean is an interesting game where you will have fun with Mr. Bean, our hero from the cartoon. In this game, you will go out with our hero and you will use the iron to walk on the street. You must use the mouse to control Mr. Bean to avoid obstacles. In this cute game appear on our website if you encounter an obstacle you will lose and you have to start the whole game from the beginning.
How to play
Click and hold, then drag up or down inside the game on the desktop.
Swipe up or down on a mobile phone or tablet.