Tennis Champ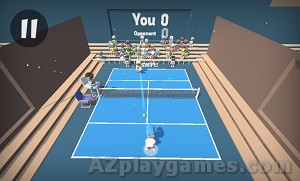 Show your skills like a tennis player and enjoy an interesting game called Tennis Champ. Coming to the game, the player must test his great power as well as his excellent throwing level.
Tennis Champ also gives players a beautiful graphics and declare yourself the winner while driving the audience crazy with your great style. Participate in this game, you will definitely have moments of comfort as well as fun after a full day of fatigue.
How to play
Use the mouse to play this game.