Tennis Star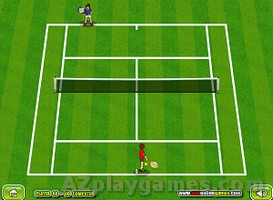 Tennis Stars is a fun, simple, and easy to learn tennis game. In the game, you prove yourself as a professional tennis player, superstar tennis by winning against opponents in the final.
Tennis Star is one of the most realistic tennis simulation games around and you will have fun playing without problems affecting your level of tennis playing. Win 2 or 3 games and you are the champions.
Tennis Stars game has been equipped with other useful features for users such as the appearance of new characters and costumes have been updated more.
How to play
Arrows to move
Space to serve and hit the ball