The Jumper: Sky-Diver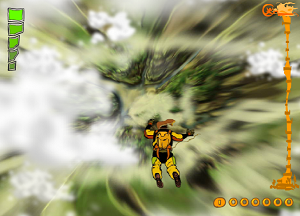 The Jumper: Sky-Diver is the extreme adventure of skydivers. Test yourself and save as many people as possible in an aviation accident.
In The Jumper: Sky-Diver game, you will parachute and fly like a drone in the sky as you jump from tall objects and collect coins. Each coin you collect gives you points, tilting your body to control how you fall in the sky, avoiding obstacles, and thunder if you don't want to end the game.
The game is not too difficult but to control and look in the right direction when flying and in the air will not be as easy as games on the ground. You are ready to join this game.
How to play
Use mouse