Wade Hixton's Counter Punch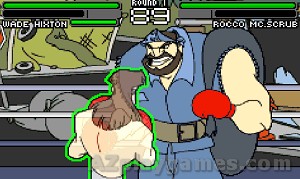 Join Wade Hixton's Counter Punch game to show your opponents that you are better at boxing than anyone. This ferocious cow will not stop until you get down. Such simple! Just lift your gloves to protect your face and avoid his strong attacks. You need to choose a different strategy, it will work against such astonishing enemies.
Coming to the game you will have yourself many interesting surprises, let's start now to discover everything right away.
How to play
Use the arrow keys to dodge his attacks and restore your strength after defeating!