White Archer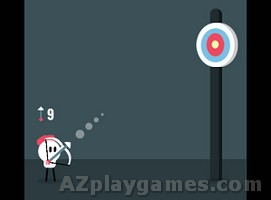 White Archer is an extremely interesting archery game. When participating in the White Archer, players will have the opportunity to become a professional archer performing the training.
Your mission in White Archer game is to accurately shoot at the front targets to score points. You will have 10 arrows, each time you shoot, you will lose 1 arrow. However, if you hit the bull's eye, you get an extra arrow.
The extraordinary goals will bring you more excitement and fun to play with. Achieve high scores and compete among friends while playing White Archer. Increasing endurance in the game will challenge you forward.
How to play
Use mouse