Clear Vision 4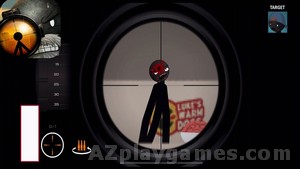 Clear Vision 4
Clear Vision 4 is a sniper game that has been dramatically developed compared to previous versions. In this part, the setting takes place during the outbreak of World War IV, which massacred many innocent people and destroyed many lands. You are a sniper assassin, carry out the noble mission of the area, carry out the destruction, and complete the goals to bring peace.
This part of the interface and options are different from the previous one; the tasks and goals are also new and more enjoyable to help players get access to new things. It no longer uses the rooms like the previous sections, but the specific tasks in the letters.
When you press the start button, you will be described through what is happening, and you will be landed from a fighter plane, click multiple times to land safely and perform specific tasks — launched from Colone P. Wilson.
There are many tasks you need to complete, each of which is set through a letter from Colone P. Wilson. You will complete these tasks alone or with the support of David. Each mission will be carried out at different locations, be it at a road, at a building, at a latch at the bridge, and with 42 specific tasks will be challenges for people. Play explore.
Your goals can be stationary characters, people with mobility, people with weapons, and can shoot back to destroy you. Therefore, quickness and accuracy are the conditions for you to complete each task. The goals are mentioned in each mission request; you need to read and remember the information of the target to act correctly, not having to repeat that goal many times.
When you finish the mission, you will receive a bonus or deducted money. When you kill a target quickly, you will earn huge rewards, and the failure of many times will reduce the amount you receive. Therefore you need to choose the destination and aim accurately to complete the task quickly and achieve a high amount of money.
How to play Clear Vision 4 game
Use the same controls as previous versions, which is to use the mouse to make selections and adjust the shooting range, then left click to shoot.