Learn To Fly 3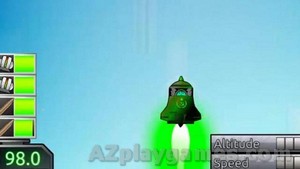 Learn To Fly 3
Learn To Fly 3 is the third part of the Learn To Fly game. You will practice flying on ice; your mission is to fly high and move as far as possible. There is a list of assistive tools with specific instructions for each. Combining many tools will help you operate a lot further.
The practice of many days will help penguins to progress and fly much farther distances. Initially, the penguins will be provided with enough money to buy a spring that will help it fly up and beyond the vertical penguin mold. It will then receive a specific amount and use this money to buy upgrades.
The more upgrades you buy, the higher you will fly and travel farther. The upgrades can be springs, rockets, balloons, along with many other updates, each upgrade has its characteristics and when combined will give a great effect.
You need to avoid objects on the way you move, it will reduce your ability to move and consume a lot of energy.
How to play Learn To Fly 3 game
Learn To Fly 3 game has a very simple way of playing.
Use the left and right arrow keys to change the flight angle and help penguins to fly farther. Use the mouse to buy upgrades and navigate. Some upgrades will have detailed instructions attached and please read carefully to use.
The flexible combination of upgrades helps you fly further and achieve a higher score. I hope you will conquer this game and play fun.